From The Marmot Arms to The Edge of Tignes
CHARITY

Takara Token Rally
Sponsored by Edge Magazine, The Langley 2100 & The Marmot Arms
Supporting
Disability Snow Sport UK celebrating 40 years &
Amicale des Pisteurs de Tignes
Charity Raffle and BBQ €200 Prize to winning team
Date & Time
Wednesday the 19th April 2017 – 11:00 til 18:00
Location
The Marmot Arms, Tignes & Val dIsère, France
Entry €5 per person, Teams min 3 persons
Entry includes: Free pint and charity raffle ticket
Registration from Saturday 15th April
You will need both IndieSquare Wallet and the TAKARA apps from the relevant stores.
For a breakdown of the points and the rules please see the Edge Magazine pre event article
Brielfy each team must collect proofs in the time alloted, bonus points are also available.
Once you have installed both apps, and linked them together, you are ready to play!
11:00 Free pint and €4 bacon sarnies to competitors
12:00 – 16:00
Collect the tokens
16:00 – 18:00
BBQ & Charity Raffle
(epic prizes)
We have dropped a TAKARA outside the Marmot Arms for you to test your setup with.
Once you have installed and linked the apps check your installation by trying to pickup the TAKARA outside the bar.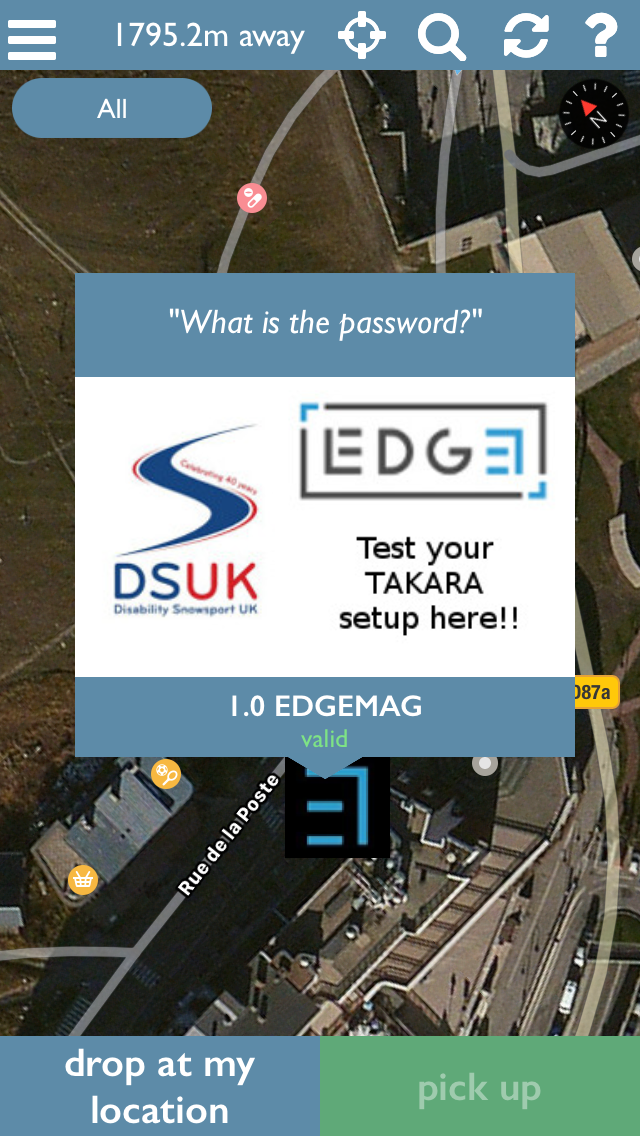 22:00 –  End of Hibernation Winter Party
MIKEY GRAY