FREQUENTLY
ASKED

QUESTIONS
WHAT SOFTWARE DO I NEED TO RECEIVE, HOLD AND SEND DIGITAL SOUVENIRS?
We hope you are familiar with bitcoin by now, all you need is a wallet. Well it's exactly the same for digital souvenirs, our Counterparty compatible wallet of choice is IndieSquare. If you have never setup a wallet before let us show you with our step by step setup guide, but first download the app.
WHAT IF I LOSE OR BREAK MY DEVICE?
Do not worry, the clever people of this world have made it easy to transport your digital souvenirs from one device to another with what is known as a seed.
This seed will be given to you when you install Indiesquare. Please write it down and keep it safe and away from untrusted computers.
Do not share your seed with anyone else, as if you happen to do this, they will gain full control of your souvenirs.
Please note: We are unable to recover lost souvenirs and can not be held liable for losses.
Failure to secure your seed will render access to your digital souvenirs impossible, so we urge you to look after both it and of course your device. For maximum durability use cryptosteel but for convenience a piece of paper will do.
For a guide to recover your wallet from its seed please click here.
HOW DO I GET A DIGITAL SOUVENIR?
After setting up a wallet and securing your seed simply show the dealier your "receive" address.
Your digital souvenir will then be sent to you and will immediatley show in your wallet, it will take a little while for it to confirm but you can now relax.
HOW DO I SEND A DIGITAL SOUVENIR?
Now that you have digital souvenirs you are able to send them to anyone anywhere anytime. Simply click the arrow under the number of souvenirs you have, enter the amount of souvenirs to send and the recipients address. Please note you will require a tiny amount of bitcoin in order to send a souvenir across the blockchain, but we feel it's worth it!
HOW SAFE ARE DIGITAL SOUVENIRS?
Proof of Visit digital souvenirs are as safe as they come, secured by the amazing bitcoin blockchain, the original and most secure.
WHY ARE DIGITAL SOUVENIRS NOT AVAILABLE TO BUY ONLINE?
Proof of Visit digital souvenirs are not available to purchase online at this time, although we await the introduction of a reliable global mesh network that would enable us to ensure geographicly accurate location-based purchasing in cyberspace over the grid ;).
WHAT IF I HAVE LOST MY SEED?
Dont Panic. Well not yet. If you still have access to the device you can cause it to display the seed. Press on Menu | Settings | Recovery Phrase | Show! … You will then be asked to enter your pin and upon doing so your recovery phrase will be shown.
If you have lost the seed and do not have access to the device then unfortunatley all we can say is sorry for your loss.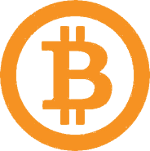 Bitcoin is open-source; its design is public, nobody owns or controls Bitcoin and everyone can take part, permission is not required. Bitcoin uses peer-to-peer technology to operate with no central authority.
Through many of its unique properties, Bitcoin allows exciting uses that could not be covered by any previous system.
If you would like to purchase some bitcoin please click here.
For more infomation please visit bitcoin.org or youtube Andreas Antonopoulos and start with his Introduction to Bitcoin.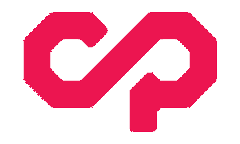 Counterparty extends Bitcoin's functionality in new and powerful ways, opening the door for innovation and advanced features not possible with ordinary Bitcoin software.
Custom Counterparty assets can be used for a wide range of purposes, while still running on the Bitcoin blockchain.
Unlike ordinary bitcoin, custom assets can be used to represent things other than money.
For more infomation please visit Counterparty.io